Mysterious Nativity
Mysterious Nativity
15 €
Mysterious Nativity
Les Métaboles
Musical direction : Léo Warynski.
CD recorded in November 2013 at La Chapelle Saint-Louis (Paris)
Artistic direction and record : Jiri Heger
The program of the record Mysterious Nativity was born from the companionship that unites Les Métaboles with the composer Dimitri Tchesnokov. Released in 2014 with Brilliant Classics, it's at the origin of this concert. The extremely hieratic aspect of the sound of the choir in this program makes one forget that the works are exclusively from the 20th and 21stcenturies. This program is truly representative of Les Métaboles, which upholds the choral repertoire of all eras, including recent masterpieces little-known in France. Thus, the choir music of the elder of composers, Georgy Sviridov – almost born with the Russian Revolution in 1916 – extremely renowned in Russia but rarely sung in France, is represented with his sublime Mysterious Nativity.
The Three Sacred Songs by Dimitri Tchesnokov are his first work for a choir. The Russian born composer had in mind the Three Sacred Hymns composed in 1984 by his compatriot Alfred Schnittke.
O Salutaris by the Lithuanian Vytautas Miškinis is, outside of France, just as much of a classic for choirs, with its striking incantation effect placed in its centre. Incantation is also at the heart of the Sviatyï Bojede by Sviridov.
The Magnificat by Arvo Pärt, as well as the De Profundis and the Salve regina, are written in the style that made him famous and that he himself names "tintinnabuli". Arvo Pärt is highlighting the inspiration that ringing bells represented for him. When one analyses closely their acoustic range, for a single audible pitch, they are composed of both consonances as well as dissonances.
Interlude for a solo organ in the middle of the concert, the Moto ostinato by the composer and organist Petr Eben, corresponds to the third movement of his Musica dominicalis and illustrates no less than a battle between Good and Evil, each characterized by its own theme. That of Evil, written in an improvised style, appears in different forms and tones during the piece, and ends up by prevailing over Good.
From the libretto of the record Mysterious Nativity
In the press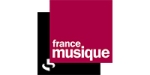 A beautiful record we recommend it to our listeners
France Musique, émission « En pistes » - Rodolphe Bruneau-Boulmier
Mysterious Nativity
A beautiful record (…) we recommend it to our listeners.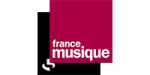 This version is also the audience's favourite
France Musique « La tribune des critiques » - Jérémie Rousseau
Mysterious Nativity
The choir Les Métaboles is a true revelation! Homogeneous and balanced, it is the ultimate carnal and committed version, profound in the low notes, exalting the main themes in the high ones. It is like a call to prayer, and the stretching of time so dear to Pärt is felt with inhabited, almost timeless, silences. This version is also the audience's favourite.
Vytautas Miškinis, O salutaris hostia
Dimitri Tchesnokov, Three Sacred Songs opus 43 & Ave verum corpus opus 67 
Alfred Schnittke, Three Sacred Hymns 
Arvo Pärt, Magnificat & Salve regina
Georgy Sviridov, Mysterious Nativity & Sviatyï Boje