Transposition for the stage of 200 Motels, a hallucinatory film by Frank Zappa recording the life of a rock band on tour, 200 Motels - The Suites is an impressive musical/theatrical fresco, premiered in France...
+
Around the "La cante de la Paix" of the young Russian composer Dimitri Tchesnokov, whose Metaboles often interpret the works, a program that alternates songs of war and songs of peace.
+
Leo Warynski has proposed the recording of the great classics of choral singing to the NoMad Music label. This recording takes place in April 2019 and will be accessible via a NoMad Play application allowing...
+
ARCO – Art, Research and Creation Opus 2019 – is a binational university of composition, association between the Gmem-Marseille (one of the French National Center of Musical Creation) and the Mozarteum University Salzbourg. Hosted by...
+
Resolutely contemporary and creative, L'Envers du décor invites to a rediscovery of the Palace of the Golden Gate through the interventions of young artists. Live the Palace differently for a weekend with concerts, performances, installations...
+
Messe d'un jour ordinaire (Mass for an ordinary day) revolves mainly around two texts: the ritual of Mass and the insignificant words of Laurence, a young woman adrift, an ordinary addict, who has now passed...
+
This opera composed by Yann Robin marks the reunion of the brilliant director Arthur Nauzyciel and the author Yannick Haenel after the Jan Karski performance (mon nom est une fiction). A creation that explores the...
+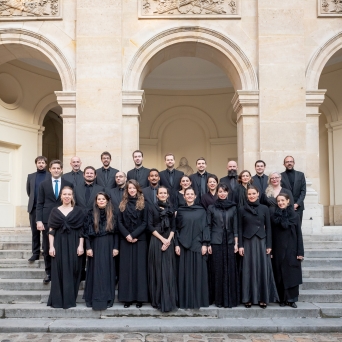 The 2018 Prix Liliane Bettencourt for choral singing (bestowed in partnership with the Académie des Beaux-Arts) was awarded to the choir Les Métaboles, created in 2010 by Léo Warynski, dedicated to the repertoire for a...
+
The program of the record Mysterious Nativity was born from the companionship that unites Les Métaboles with the composer Dimitri Tchesnokov. Released in 2014 with Brilliant Classics, it's at the origin of this concert. The...
+